Music from Emoto featured artist, Opus Orange was posted on Outside Magazine's website in a video by The Muir Project. The short video titled "Light Between the Trees" shares the name of the song by Opus Orange from the Mile… Mile & a Half Motion Picture Soundtrack.
See the video above or check out the full article here.
Emoto composer Paul Bessenbacher & composer Matt Bowen have scored "NOATAK: Return to the Arctic", a new short film brought to you by The Muir Project – the creative team behind Mile… Mile & A Half. The film was dreamt up and directed by Jen Serena & Ric Serena of Serena Creative & Jason Fitzpatrick. NOATAK will premier at Banff Mountain Film and Book Festival in Toronto Canada in the coming weeks. Check out the teaser below and stay tuned for a release date!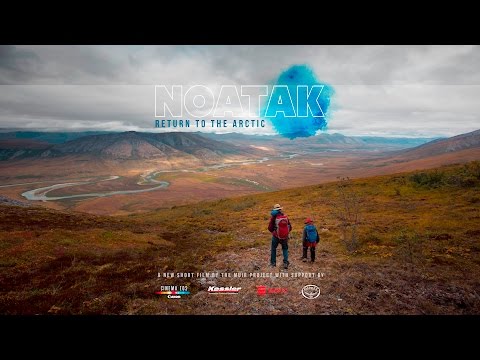 35 years after their first visit to the Noatak River in Alaska's wild and spectacular Brooks Range, two adventurers in their 70's reflect on a lifetime of outdoor experiences and what still awaits them.
The G2 Film Festival in Venice, CA will open with a sold-out screening of Mile… Mile & A Half this Friday, October 17th at 1503 Abbot Kinney Blvd featuring an after screening performance by Emoto featured artist Opus Orange.
Mile… Mile & A Half  follows a team of artists as they set out to hike the John Muir Trail, recording their experience.  The film was directed by Ric Serena and Jason M. Fitzpatrick and was scored by Opus Orange members Paul Bessenbacher and Bernard Chadwick.
The event is sponsored by Samy's Camera, South End Venice, and Angel City Brewing.  Screening begins at 6:30PM, cocktail party and filmmaker meet and greet begin at 8:00PM.
Keep up to date with Opus Orange via Facebook to hear about events and get tickets first.
Opus Orange song "Range of Light" has been licensed by Nature Valley for use in their latest campaign.
Emoto worked alongside Casanova Pendrill's Director of Broadcast Production Manuel Carvajal, Chief Executive Creative Director Elias Weinstock, Senior Producer Nelly Medina, Creative Director Fernando Poblete, Art Director Daniel Vicente, and Copywriters Fernando Poblete, Claudio Vera, and Josué Mendoza to bring Nature Valley the series of heart warming new spots featuring blind adventurer Erik Weihenmayer.
"Range of Light" was originally written for and released on the Mile… Mile & a Half soundtrack last year.  Check out one of the spots below: