Friends of Emoto, Serena Creative, partnered with Opus Orange and created a stunningly beautiful, stop-motion animation music video for "Let You Down" from their latest album "Anatomic" released earlier in 2016.
Produced by Serena Creative
Directed and Animated by Ric Serena
Character Design by Vaj Potenza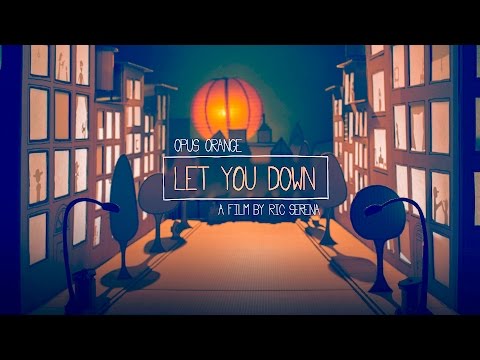 Emoto Music featured artist, Opus Orange's song "Queit, It's Naptime" was used in the short video "Year of the Goat (1991) directed by Chad Rea for New Belgium Brewery Company! This is the second video collaboration between Opus Orange and Chad Rea, the other being the official music video for "Anatomic."
Emoto Music featured artist, Opus Orange, recently recorded an acoustic EP, Lost Canyon Recordings, on an iPhone while in Sequoia National Park! The EP features three tracks from their album Anatomic and is available exclusively on Curensea.
Check out a preview of the album below with the track "Radio Silence."
Emoto Music's featured artist, Opus Orange, has released the lyric video to "Not Ready" off their latest album "Anatomic" and the song has received several great reviews in the past week from The Revue, Indie Shuffle, Music Host Network and Obscure Sound!
This is the latest in a series of lyric videos directed and produced by Ric Serena of Serena Creative. You can catch all of the previous lyric videos on the Opus Orange YouTube channel!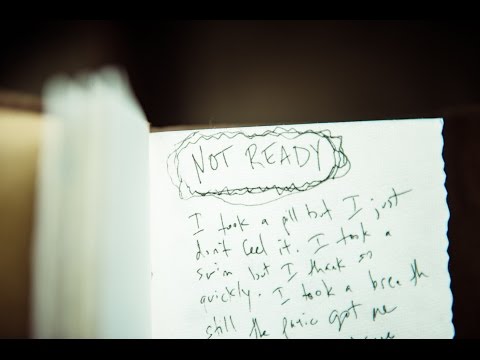 Emoto's Opus Orange will be performing at Eat See Hear, before The Big Lebowski outdoor movie screening, on Saturday, May 28th! These dog-friendly events are a fun way to see an outdoor movie, dine from some of LA's best food trucks and hear great live music!
WHERE: The Autry in Griffith Park, 4700 Western Heritage Way, LA/CA 90027 – This is a very large, grassy lawn. You'll want to bring pillows, cushions and blankets.
PARKING: FREE! Across the street at the LA Zoo Parking lot.
WHEN: May 28 – Doors 5:30pm, Music 7:00pm, Movie 8:30pm
EATS: Wings n Waffles, Bollywood Bites, Bool BBQ, Brasil Kiss, Chunk-N-Chip, Crepe De Ville, Farmers Belly, Kimborex, Lobsta Truck, Mandoline Grill, Me So Hungry, Peaches' Smokehouse, Pizza & Co, Slummin Gourmet, Street Foods Co, Surfer Taco, Tomski Sausage
Check out Opus Orange video for "Calm Down" off their new LP Anatomic below & get your tickets to Opus Orange and The Big Lebowski here! You can also RSVP to the event on Facebook to share it with your friends!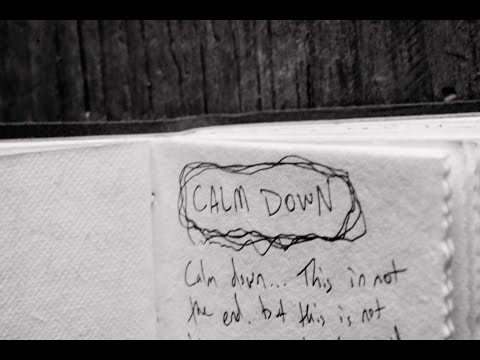 Emoto featured artist Opus Orange is pleased to share the official music video for "Anatomic" in collaboration with New Belgium Brewing and directed by Chad Rea. And if you haven't had a chance to pick up a copy of their new album "Anatomic", visit Bandcamp for the digital, CD or vinyl release!
Friday, January 29th  –  8pm  –  Legge Alley Projects / 93 E Union St, Pasadena
Join Emoto Music + Emoto Featured Artist Opus Orange for a night of live music – celebrating the release of their debut album Anatomic!
Performances by Loud Forest, The Rough Johns and, of course, Opus Orange
RSVP: Tara@emotomusic.com
(view this event on Facebook)
---
Pre-order Anatomic on limited edition white vinyl, CD, or digital
Licensing inquiries: Lindsay@emotomusic.com
Emoto Music's Opus Orange has just premiered their second track, along with the first official music video, from their soon-to-be-released Anatomic LP!
Watch, listen, and dive into a colorful psychedelic world created by Joshua Dumas – it's what you do.
Opus Orange – "It's What I Do" [Official Music Video]
'Anatomic' will officially release on January 29, 2016. Pre-orders and pre-released tracks are now available via Bandcamp & iTunes.
Licensing inquiries: Lindsay@emotomusic.com
Emoto featured artist Opus Orange has made their upcoming full-length album Anatomic available for digital, CD, and vinyl pre-order – officially dropping January 29, 2016! In anticipation and celebration of Anatomic's release, Free Bike Valet premiered "Radio Silence", the first leaked track from the to-be-released album, just this past Friday.
You can hear "Radio Silence" at Free Bike Valet (linked above), Soundcloud, or Youtube AND you can pre-order the Anatomic album via Bandcamp or iTunes. Trust us, you won't want to miss this one.